An easy wonderful Easter craft is this Easter Bunny Frame.
Go ahead and download nearly 10 templates curated from many different sites here and enjoy your holiday.
Yield: 1 Easter Bunny Frame
Easter Bunny Frame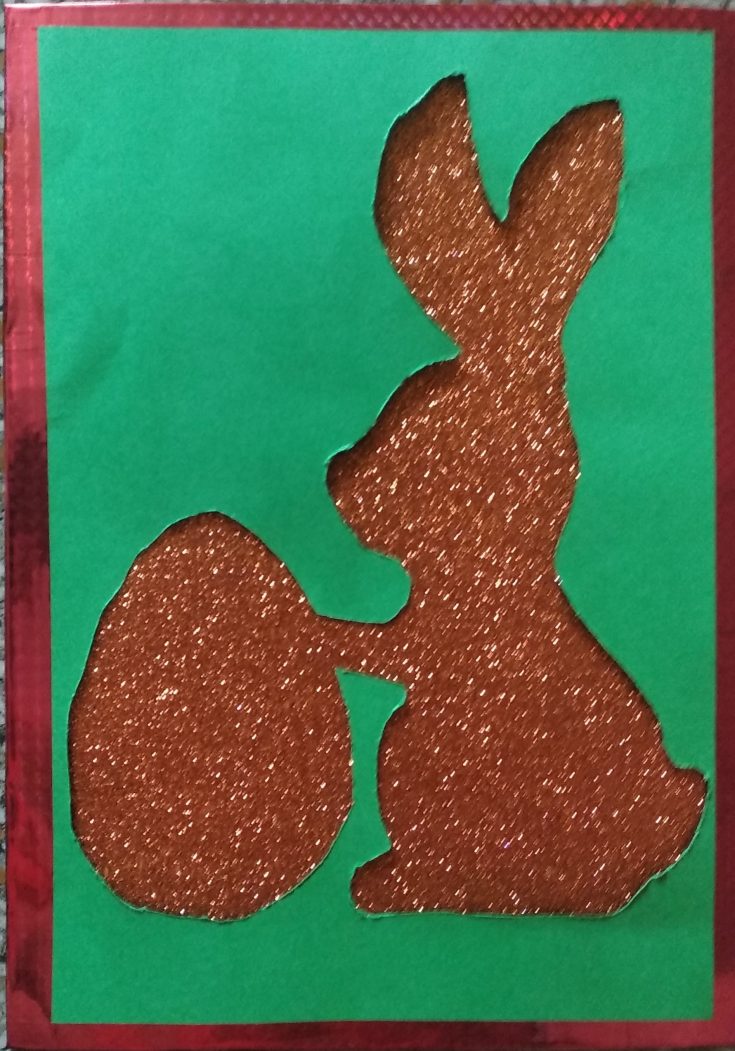 Additional Time
10 minutes
Materials
Easter Bunny Silhoutte Printable
1 card stock sheet or a thick sheet
1 glitter sheet of same size
Tools
Pair of scissors.
Paper Cutter
Colored Cello Tape/ Washi Tape
Instructions
Step 1 - Download the Easter Bunny Template.
Step 2 - Cut out the template with paper cutter.
Step 3 - Use the template to draw the outline on the card stock sheet and cut it out very carefully.
Step 4 - By now you should have something like this.
Step 5 - Now just lay this card stock paper with hollow bunny shape over the glitter sheet and tada!
Step 6 - Now just using a washi tape bound the sides of the 2 sheets together.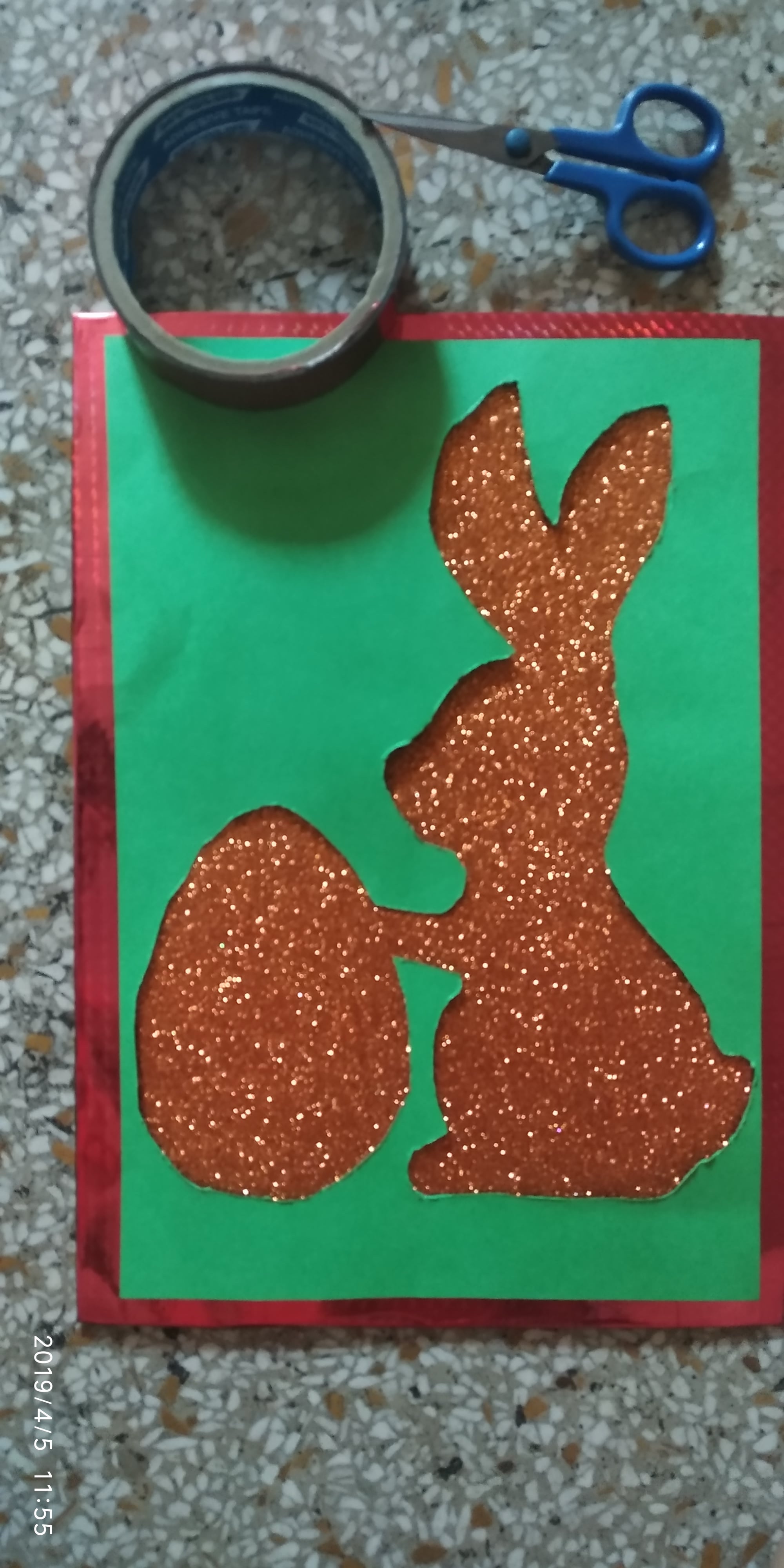 Step 7 - There you go, your masterpiece is ready.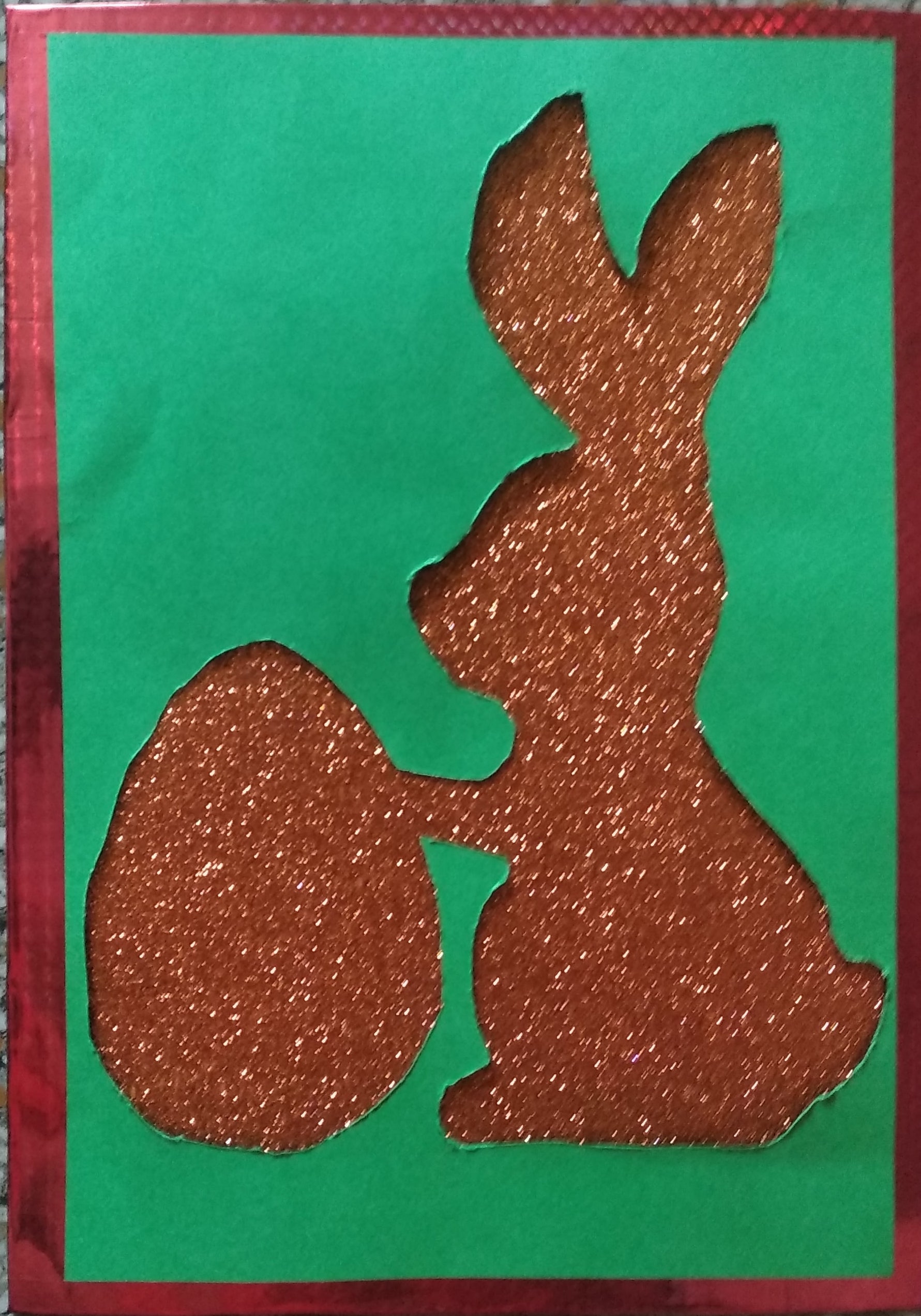 Notes
How to involve kids?
Ask them to select the color of the card stock sheet for the foreground and the color for background sheet.
Ask them to draw the outline of the bunny template.
Tell them how scissors and paper cutter are dangerous for children and they have to be done only by grown ups.
You can give them the bunny cut out to play with in the meanwhile.
Ask them to help you with the cello tape binding.
Activity 2 Contd..
Now you can also add this another interesting very easy stamping activity with your kid with easily available things at home.
Bunny Silhouette
This activity can easily done by toddlers and trust me the will be amazed to see their result in the end.
Additional Time
10 minutes
Materials
1 medium potato (cut in half)
Bunny template
A blank sheet
Water Color / Piants
A bowl of water
Instructions
Here you can use the bunny cut out of the previous task. So once you have collected all these you can arrange your kids' desk as shown.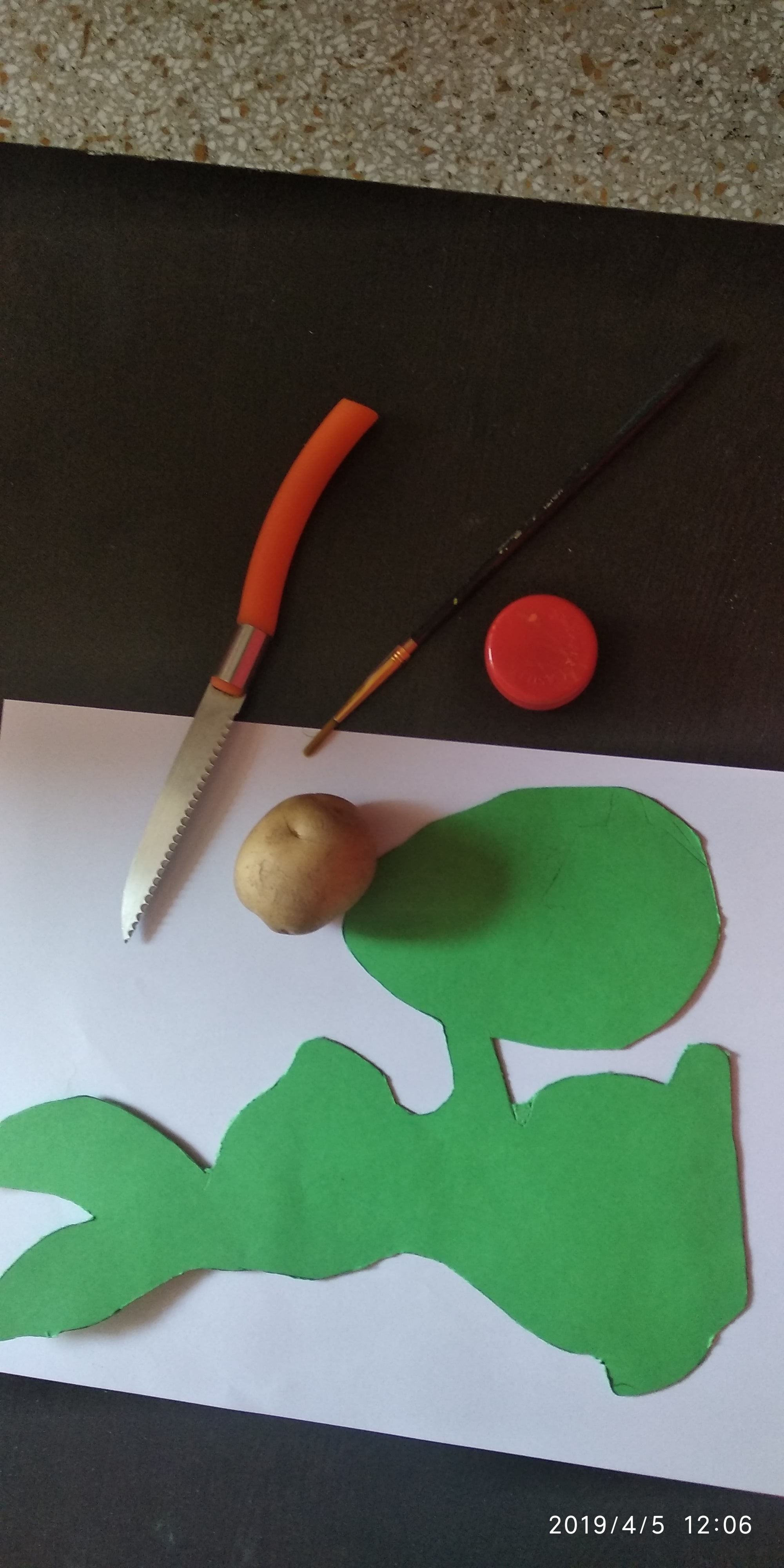 Step 1- Slice the potato in half.
Step 2 - Ask your kid to paint it any color of his/her choice. [use gloves optional]
Step 3 - Now place the cut out template on a blank sheet.
Step 4 - Ask your kiddo to stamp the potato alongside the borders of the template. [Make kids paint the potato after every 2-3 stamps]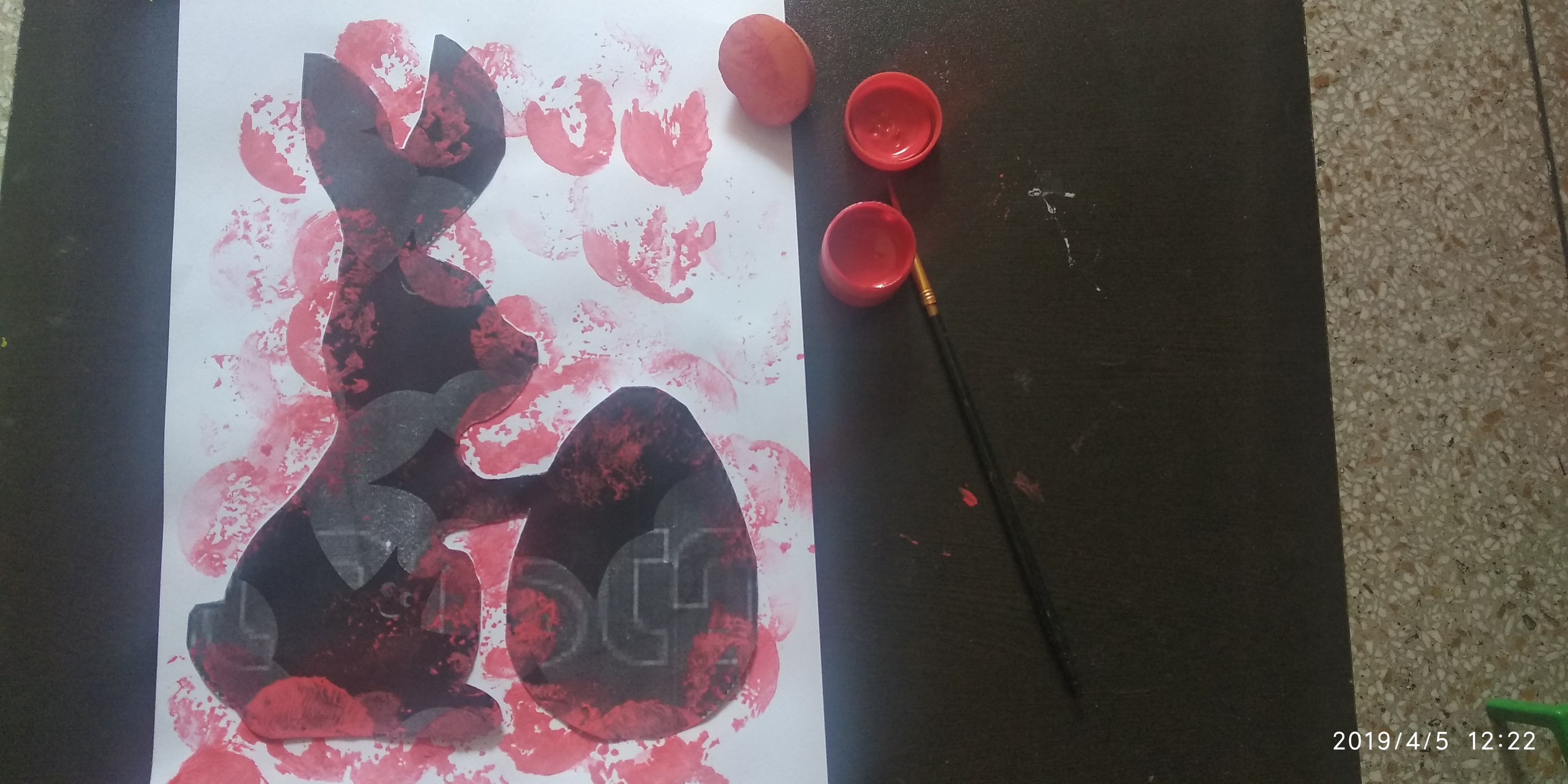 Step 5 - Ask your kid to stamp the potato everywhere on the paper.
And now take out the template off the sheet and viola!!, there you go.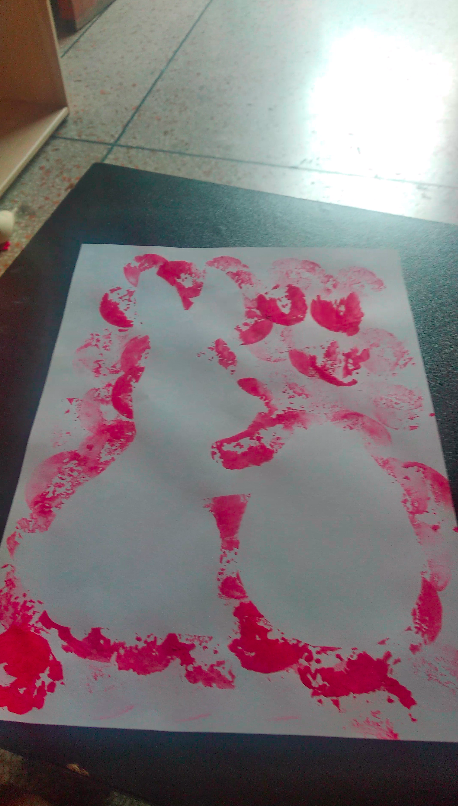 Have fun.