100's of butterfly crafts ideas for kids that they will have fun making… It's time for some beautiful Butterfly Crafts!
There is something for everyone – from simple coffee filter butterflies for preschoolers, to butterfly crochet patterns for grown ups … and everything in between! Would love to hear what your favorite butterfly craft is… and now… to our little butterflies!!
Summer is approaching fast, with summer comes board children! These butterfly crafts are also perfect for those scorching hot summer days when all you want do is stay indoors.
These butterfly craft ideas are perfect for making with preschoolers, kindergarten and elementary children, whether at home or at school.
Disclaimer: All image credits goes to respective creators. If you want any image to be removed, kindly send us an email and we will do the needful.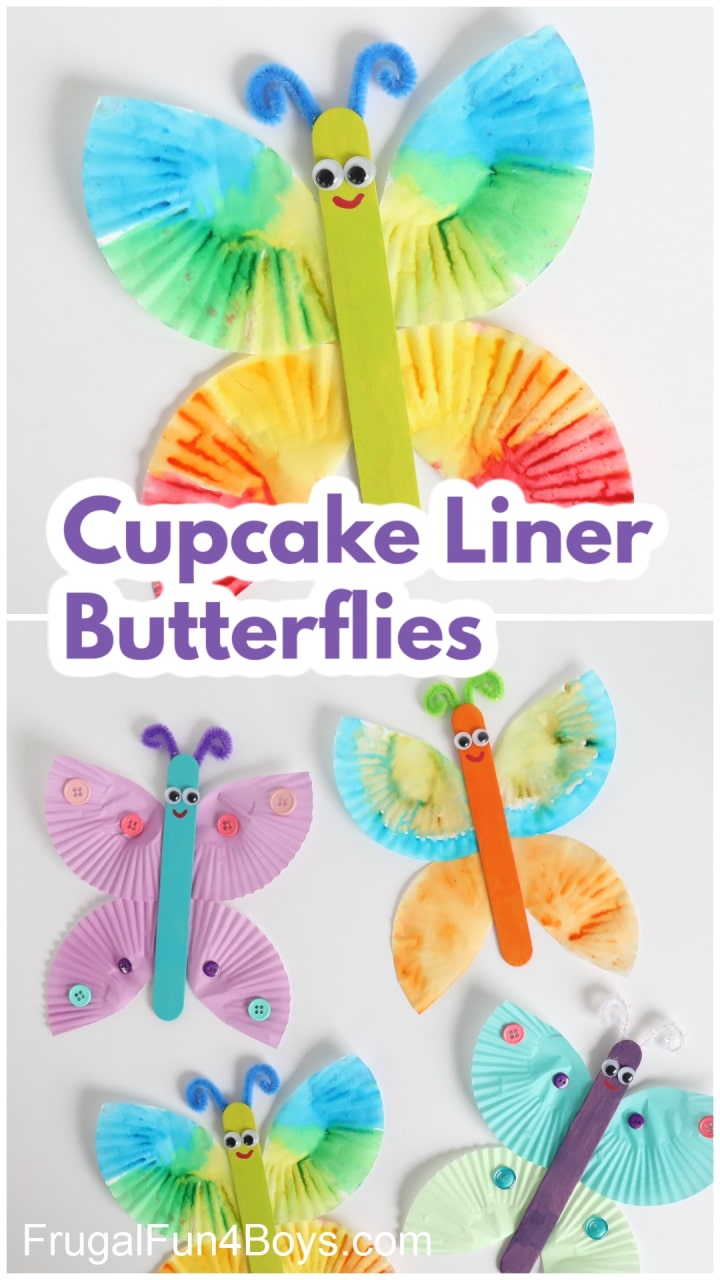 1| Get this idea via Frugal Fun 4 Boys (Cup Cake Liner Butterflies)
2| Get this idea via Organized Island (Coffee Filter Butterflies)
3| Get this idea via One Little Project (Pipe Cleaner Butterfly Rings)
4| Get this idea via One Little Project (Handprint Butterfly Craft)
5| Get this idea via Fireflies and Mudpies (Tissue Paper Butterfly Suncatchers)
6| Get this idea via Simple Everyday Mom (Butterfly Card Craft)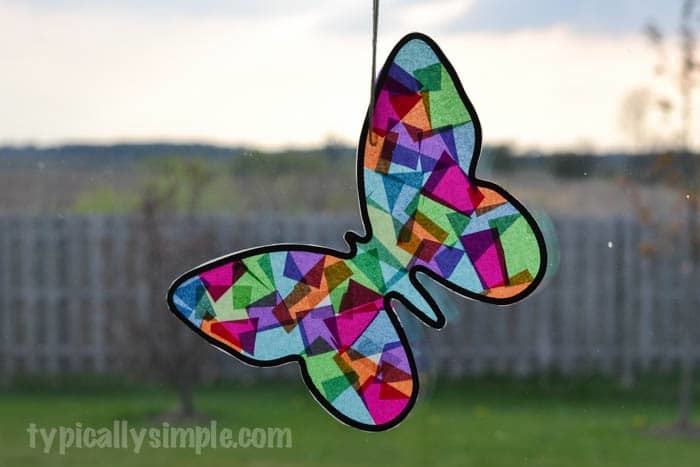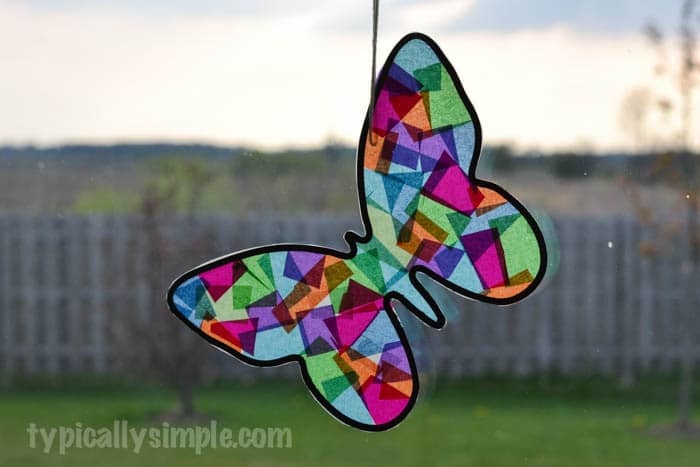 7| Get this idea via Typically Simple (Stained Glass Butterfly)
8| Get this idea via The Resourceful Mama (Toilet Paper Roll Butterfly Craft)
9| Get this idea via Crafts on Sea (Butterfly Suncatcher)
10| Get this idea via The Craft Train (Woven Butterflies Stick)
11| Get this idea via Modern Small Town Mama (Caterpillar to Butterfly Craft)
12| Get this idea via Glitter On Admie (Paper Plate Butterflies)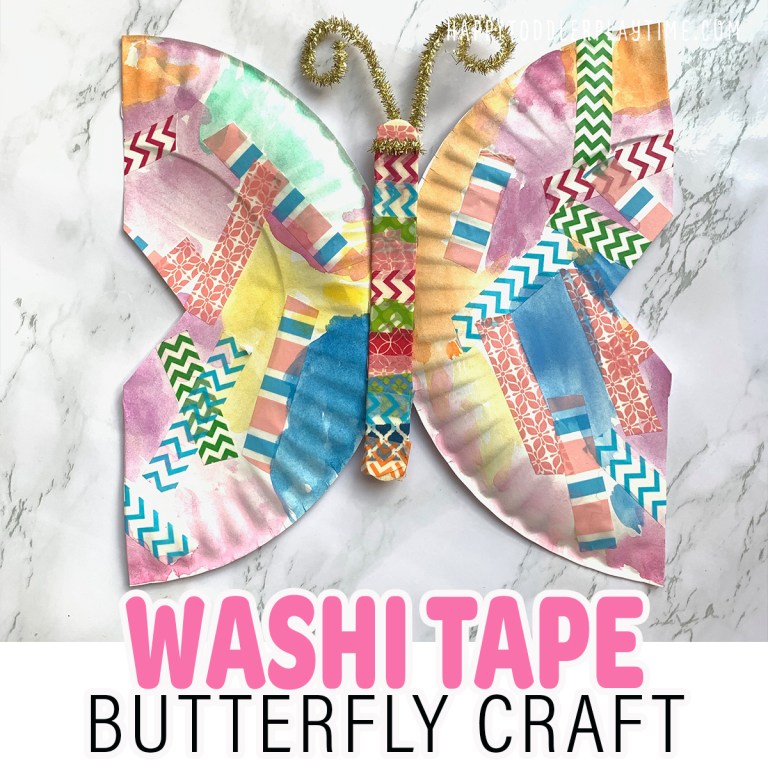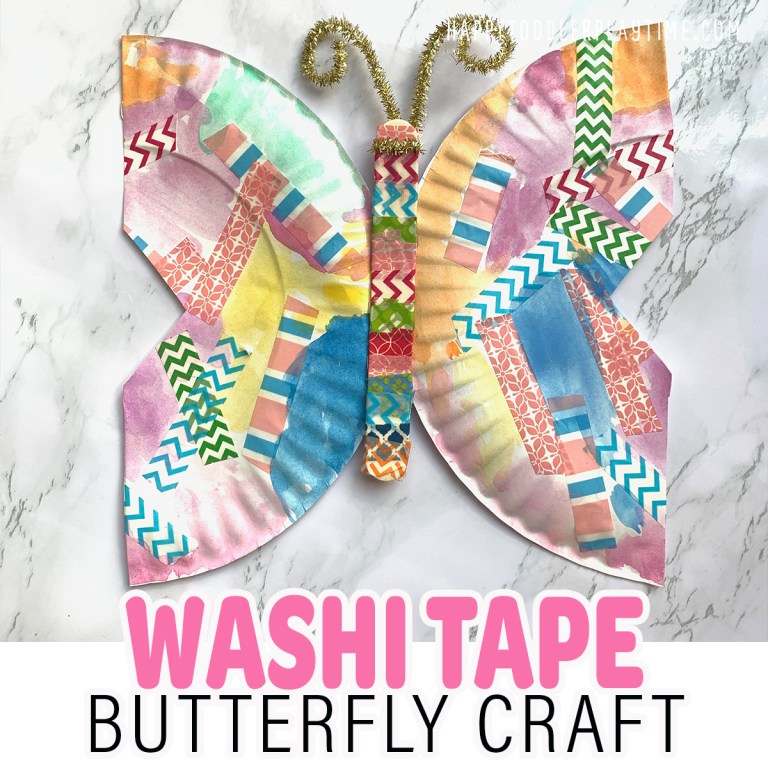 13| Get this idea via Happy Toddler Playtime (Washi Tape &Water colours Butterfly Crafts)
14| Get this idea via Crafts by Amanda (Clothespin Butterfly Craft)
15| Get this idea via Fun Crafts Kids (Plastic Bottle Butterfly Craft)
16| Get this idea via Fun Crafts Kids (Cardboard Butterfly Wings)
17| Get this idea via I Heart Crafty Things (Painted Newspaper Butterfly Craft)
18| Get this idea via Buggy and Buddy (Chromatography Butterfly Craft)
19| Get this idea via Eighteen25 (Paper Plate Butterflies)
20| Get this idea via Kro Kotak (Butterfly Card)
21| Get this idea via Parenting Chaos (b For Butterfly)
22| Get this idea via Mom Endeavors (Candy Butterflies)
23| Get this idea via Glue To My Crafts Blog (Handprint Wooden Spoon Butterflies)
24| Get this idea via Raising Little Super Heroes (Water color Butterfly)
25| Get this idea via a Grand Life (Water Color Butterflies)
26| Get this idea via Gym Craft Laundry (DIY Window Clings)
27| Get this idea via In The Playroom (Tissue Paper Butterfly Craft)
28| Get this idea via I Can Teach My Child (Tie and Dye Butterfly Magnet)
29| Get this idea via Mom Unleashed (Spring Themed Butterflies Craft)
30| Get this idea via A Moms Impression (Paper Handprint Butterfly Craft)
31| Get this idea via Simple Fun For Kids (Painted and Jewelled Butterflies)
32| Get this idea via The Resourceful Mama (Sponge Painted Butterfly Craft)
33| Get this idea via Easy Peasy Fun (Butterfly Paper Roll Craft)
34| Get this idea via Easy Peasy Fun (Rocking Paper Plate Butterfly Craft)
35| Get this idea via Easy Peasy Fun (Paper Butterfly Craft)
36| Get this idea via Easy Peasy Fun (Cardboard Butterfly Color Matching Activity)
37| Get this idea via Easy Peasy Fun (Handprint Butterfly Mothers Day Craft)
38| Get this idea via Easy Peasy Fun (Movable Butterfly Paper Doll)
39| Get this idea via Easy Peasy Fun (3D Butterfly Life Cycle Craft)
40| Get this idea via Easy Peasy Fun (Butterfly Windsock Toilet Paper Roll Craft)
41| Get this idea via Easy Peasy Fun (Paint A Butterfly)
42| Get this idea via Easy Peasy Fun (Galaxy Pom Pom Craft)
43| Get this idea via Easy Peasy Fun (Colorful Butterfly Craft)
44| Get this idea via Easy Peasy Fun (Butterfly Toilet Paper Roll Craft)
45| Get this idea via Easy Peasy Fun (Butterfly Silhouette Art)
46| Get this idea via The Joy of Sharing (Cupcake Liner Butterfly Craft for Kids)
47| Get this idea via Simple Every Day Mom (Butterfly Stick Puppet)
48| Get this idea via I Heart Arts n Crafts (Heart Butterfly Craft)
49| Get this idea via Taming Little Monsters (Egg Cartoon Insect Crafts)
50| Get this idea via Buggy and Buddy (Folded Paper Butterfly Craft for Kids