In continuation with the earlier's Apple Counting and Collecting activity which I have uploaded few weeks back which my son loved to play over and over, I have created this Apple Orchard activity this time.
In this Apple Orchard Activity, kids have to complete making the Apple Orchard by placing the Apple cutouts with Lower Case English Alphabets on them.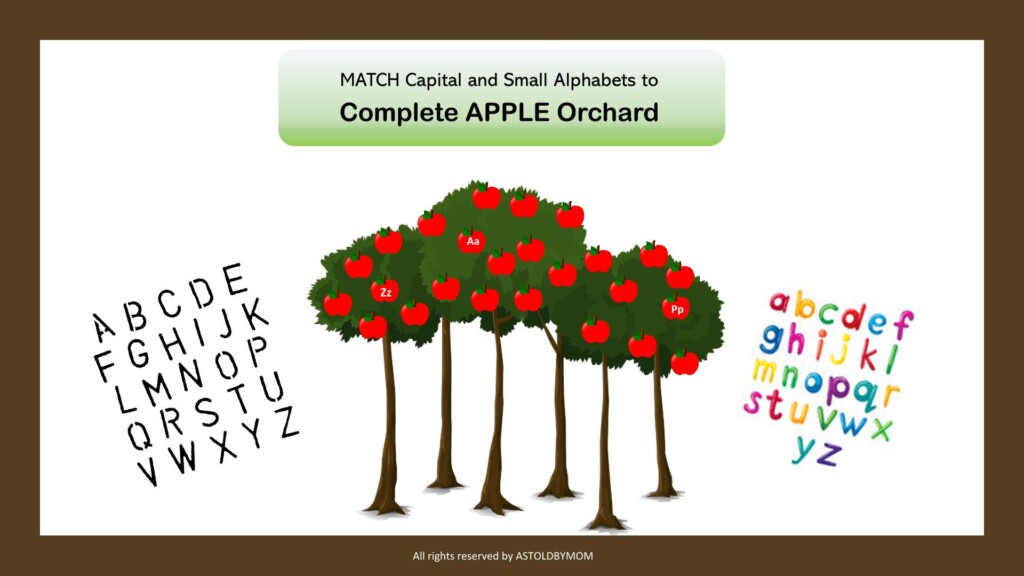 The Printable consists of 2 variants
with Hints (Level Easy)
without Hints (Level Difficult)
Teachers and parents can chose the variant the child is comfortable in and chose the variant. My 3 yr old is not yet comfortable with lower case and upper case alphabets so he is liking the Hints' version.
You can choose which Trees and which Apples cutouts to give to your lil kiddos according to their comfort level with the Alphabets.
Preparation
All you require is to download this printable. (Link to download is given in the Download section)
Things Required:
PDF file reader
Printer (Preferable Color)
A pair of scissors
Glue [Optional]
Download
You can get this activity here form my TeahersPayTeachers Store.
Hope you have fun with this activity. We would love to hear your experiences.