A simple activity where kids will make and build their Alphabet Candy Corns & Number Candy Corns.

Absolutely a No Preparation Activity for Grades K-1 kids.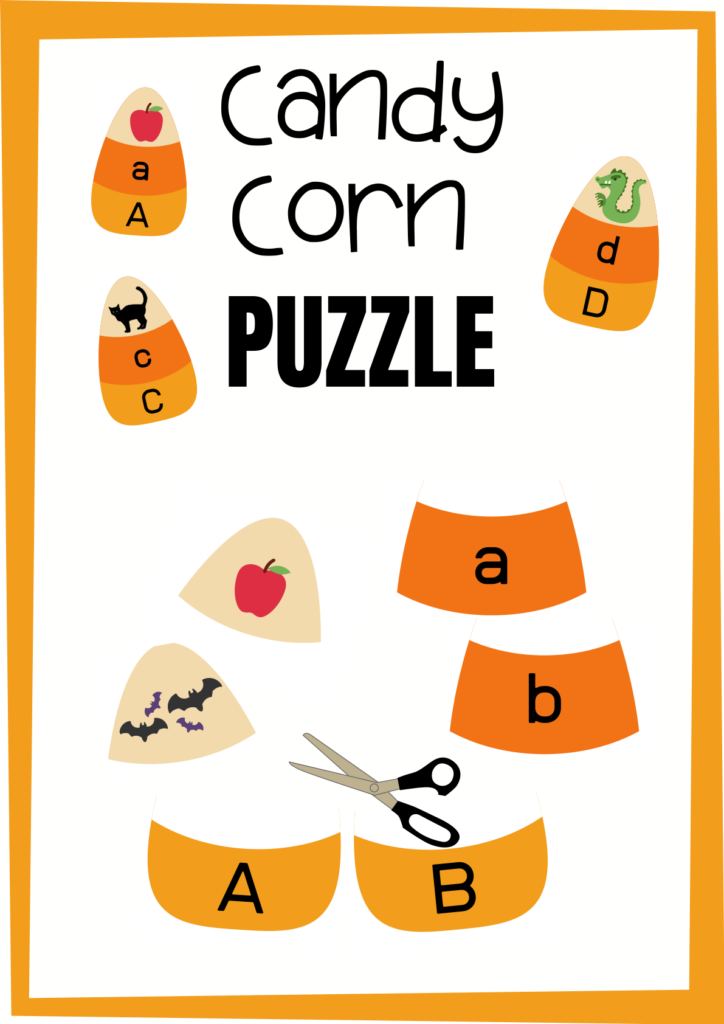 Benefits of the Activity
This activity will help students to brush up their

-> Alphabet Recognitions &
-> Phonics
-> Number Recognition
-> Number Name Revision
-> Counting Skills
-> Gross Motor Skills
-> Analytical Skills
How to do?
It's a very simple activity with absolutely no preparation required.

Step 1: All you would require is to take the print and cut the candy corns into 3 parts as shown.
Step 2: Now lay out the cut pieces in front of your students or in their task baskets & ask them to match the Uppercase alphabets to their corresponding Lowercase alphabets and their respective phonics sound objects.

Step 3: You can make them stick together these pieces in their notebooks or sheets of paper so that they can revise it later.
Download
You can download this cool activity from my TPT store. Or click on this download button to directly go to the product page.
You can also Follow Me on TpT & stay updated with my latest releases this season.
Stay in touch and have a good day.