How cool will it be to solve the Easter Egg puzzles !
So here's what I have given my Grade 1 kids for their Easter Math activity, and they also enjoyed solving them.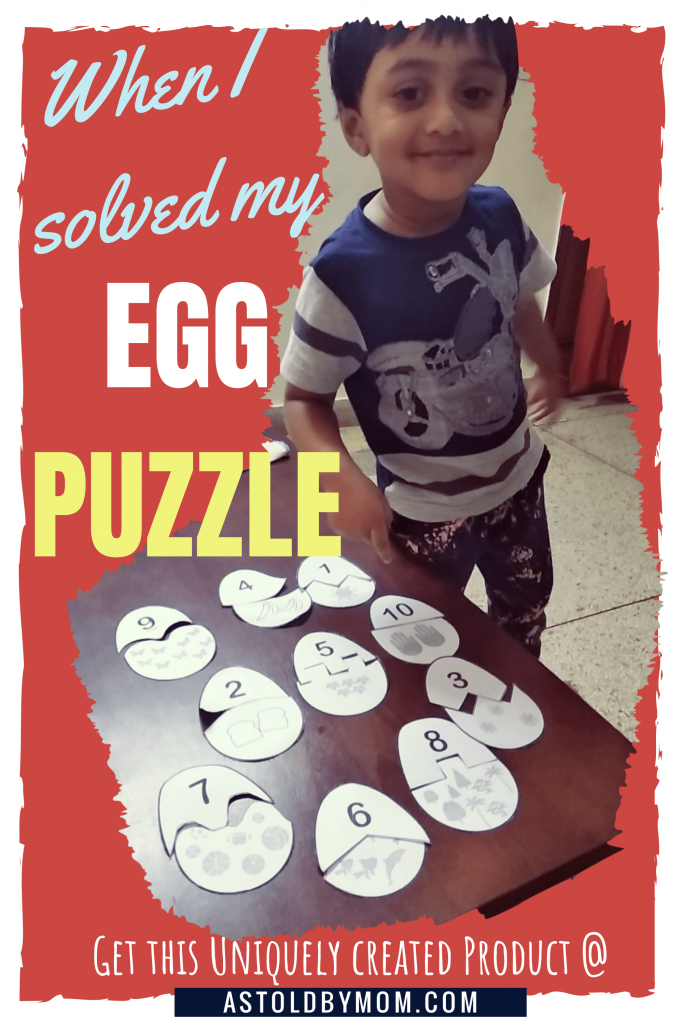 What do this activity consists of?
Its a 10 page printable in 2 different sets of Number 1-10 in set 1 and Numbers 11-20 in another, where kids need to match the numbers with their correct spellings. The unique cutting of each egg helps them to check whether they are matching the correct pieces together or not.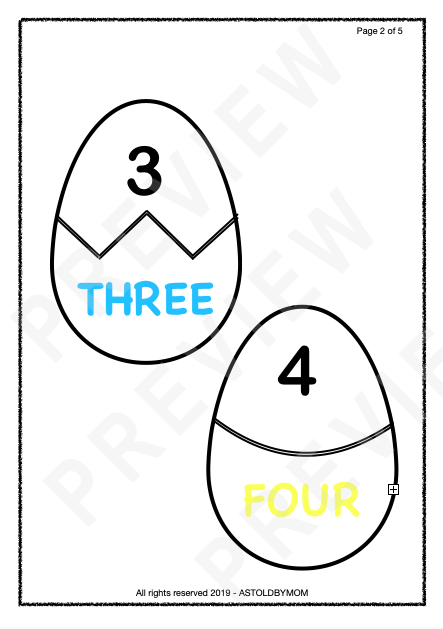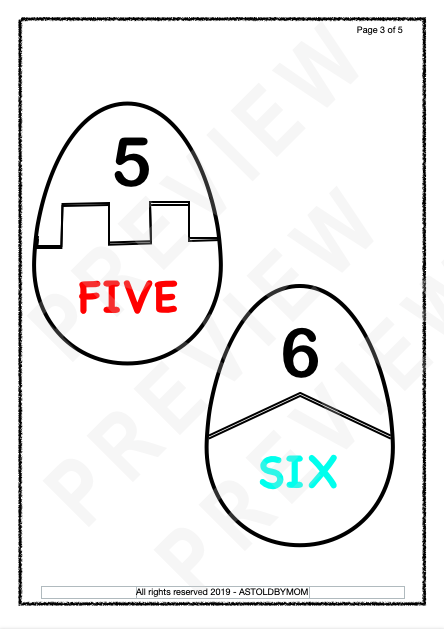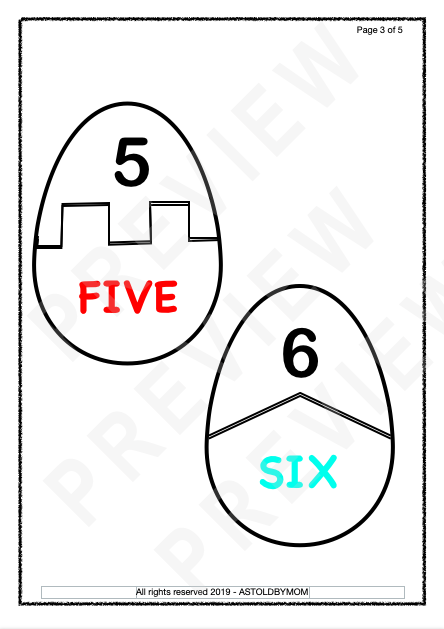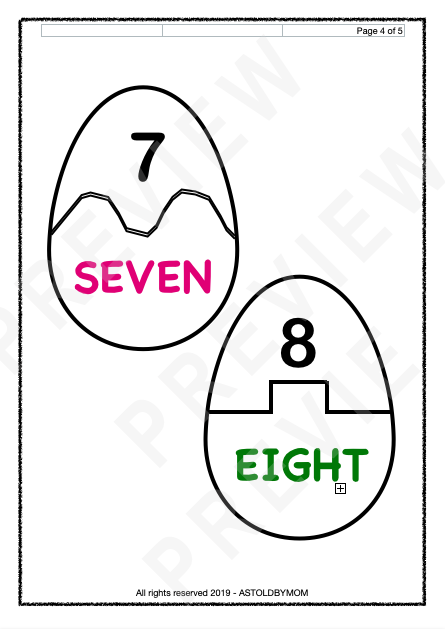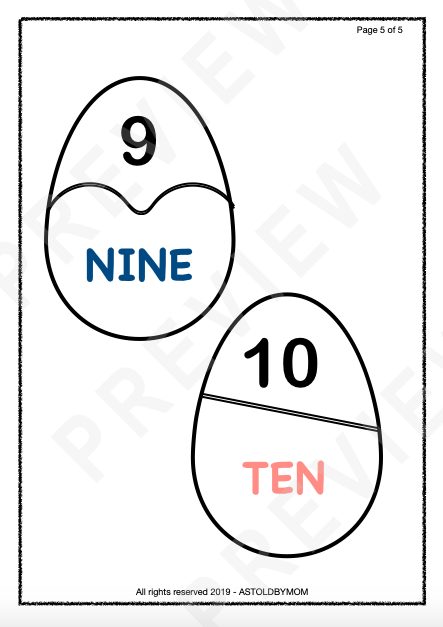 What do you require?
A PDF Reader
A color Printer
A pair of Scissors
Zip Lock Pouch or a folder (to store pieces later)
What to do?
Step 1 – Download the printable.
Step 2 – Take a color print of the same.
Step 3 – As, demonstrated on Page 1, using a pair of scissors cut the egg in 2 halves along the line.
Step 4 – Once pieces are cut from all the pages, jumble all the pieces together on a tray and give them to the kids and ask them to match the numbers with their correct spellings so as to complete the Number Eggs.
Step 5 – Have Fun 🙂
Download Here
You can download the whole bundle of all Number Egg Puzzles here.
Download the printable
Or Just this demonstrated pack here.
Buy my product
Enjoy this activity with your kids.
And let us know how it goes in the comments section below.