This song is a medley which I created last summer and taught it to my students at my first summer camp of May 2018.
This composition consists of 3 completely different songs interwoven with each other beautifully.
Sargam or Song with basic Indian Music Notes
Old bollywood song (Movie: Parichay)
Western musical notes (Movie: Sound of Music)
The lyrics are as follows: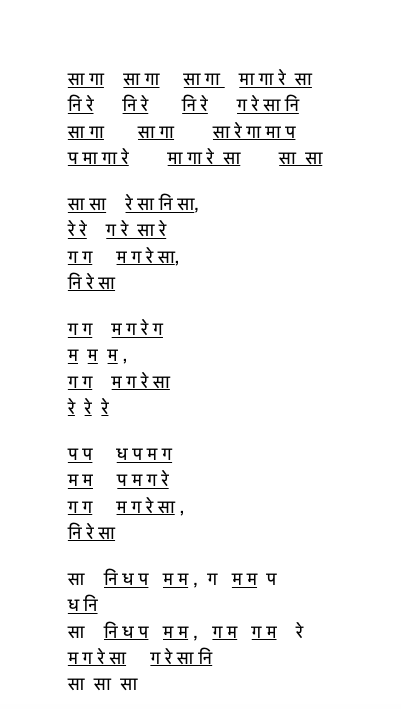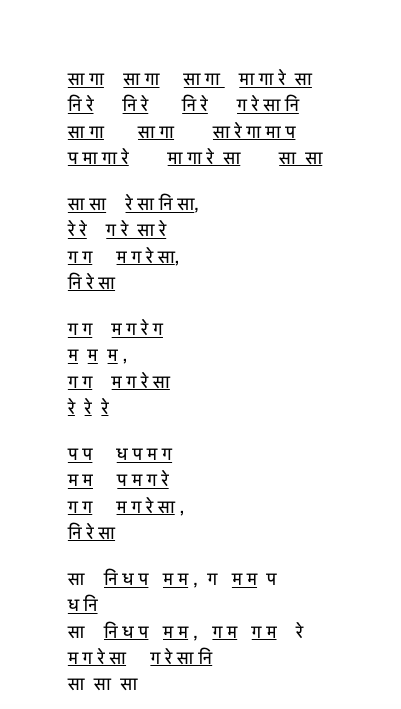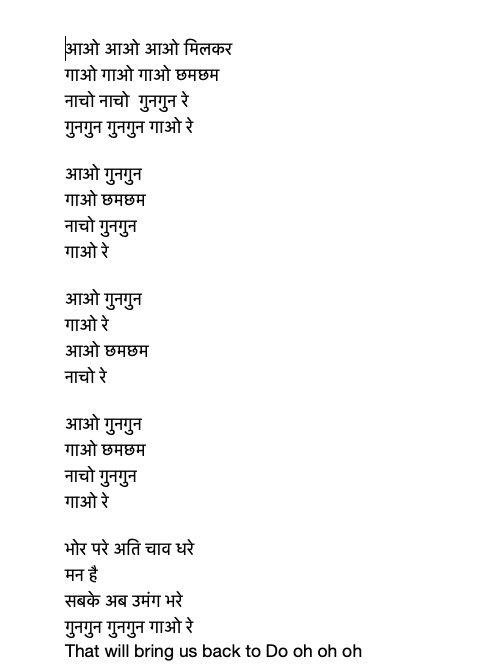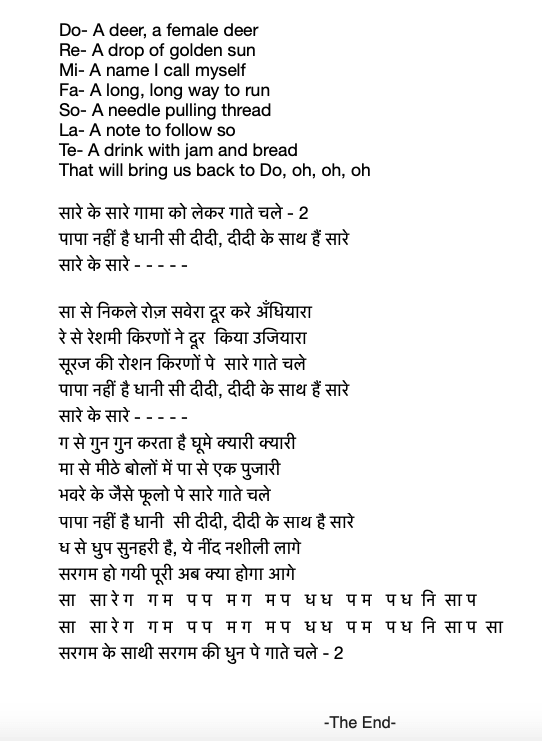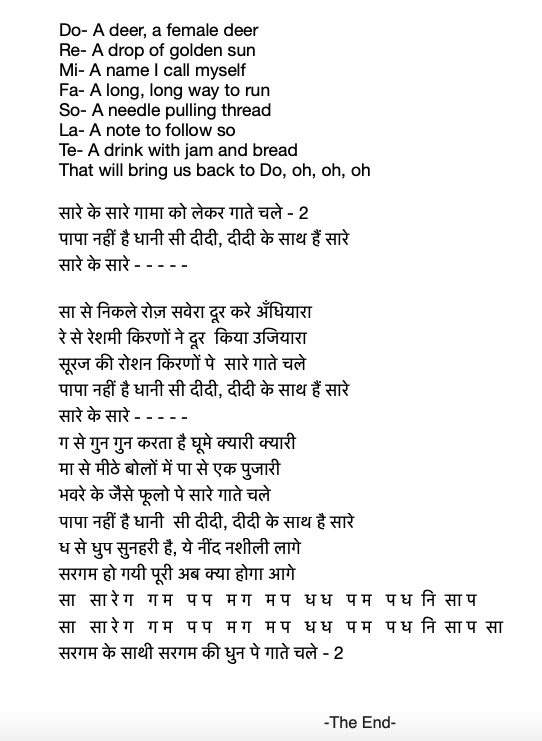 This composition's lyrics can be downloaded here.
Any comments and suggestions are most welcome.