Now when X-Mas is around the corner why not indulge ourselves in some Chritsmas Crafts and let the spirit of X-Mas take over our activities. I have already started X-Mas Crafts with my toddler here. Now here's some list which I found very useful in doing so.
Twigs Eco Friendly Christmas Star Craft
Why not make a star out of these naturally available stuff !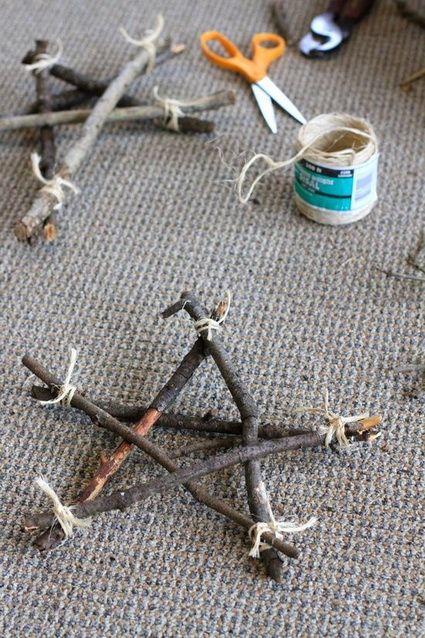 Glittery XMas Tree Star
A perfectly geometrical star built right out of easily available Glitter felts or foam sheets.
Now moving on to next very famous Christmas DIY Craft – Snowflake.
Snowflake Crafts
Lets hang around some snowflakes on window sills or mantles or on the walls. Or make a garland out of them. Here are some easy to make Snowflakes coming your way.
Fold the paper as shown and cut these wonderful snowflakes out of nowhere.
Continue Reading
Or just take a coffee filter and make these wonderful snowflakes.
Continue Reading
This particular site reminds you snowflakes just have to be pretty not always white. 😉 So go ahead and try some colorful decorations too.
Continue Reading
Get white colored pipecleaners and make these snowy snowflakes.
Continue Reading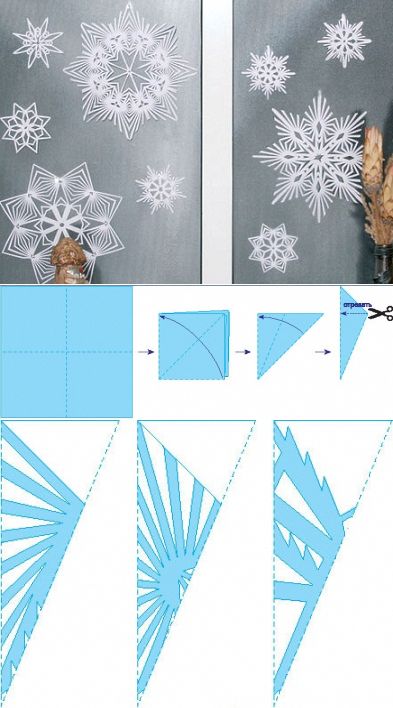 Now moving on to Chritsmas Tree CRAFTS, lets see what we have got!
Colorful Popsicle Trees
DIY Pine Cone Xmas Tree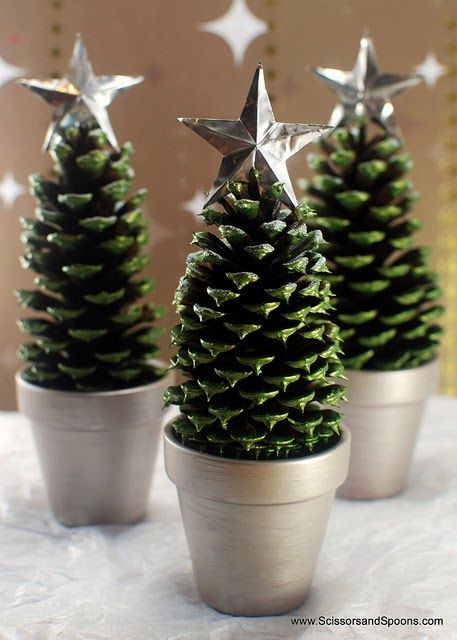 and some more…
Christmas Tree Crafts
Not just cardboard or felt there are many many ways to make sweet and nice XMas tree decorations.