Craft 1
This Father's day, our 3 year old Trayaksh wanted to make this Father's Day Card for his papa Deepayan.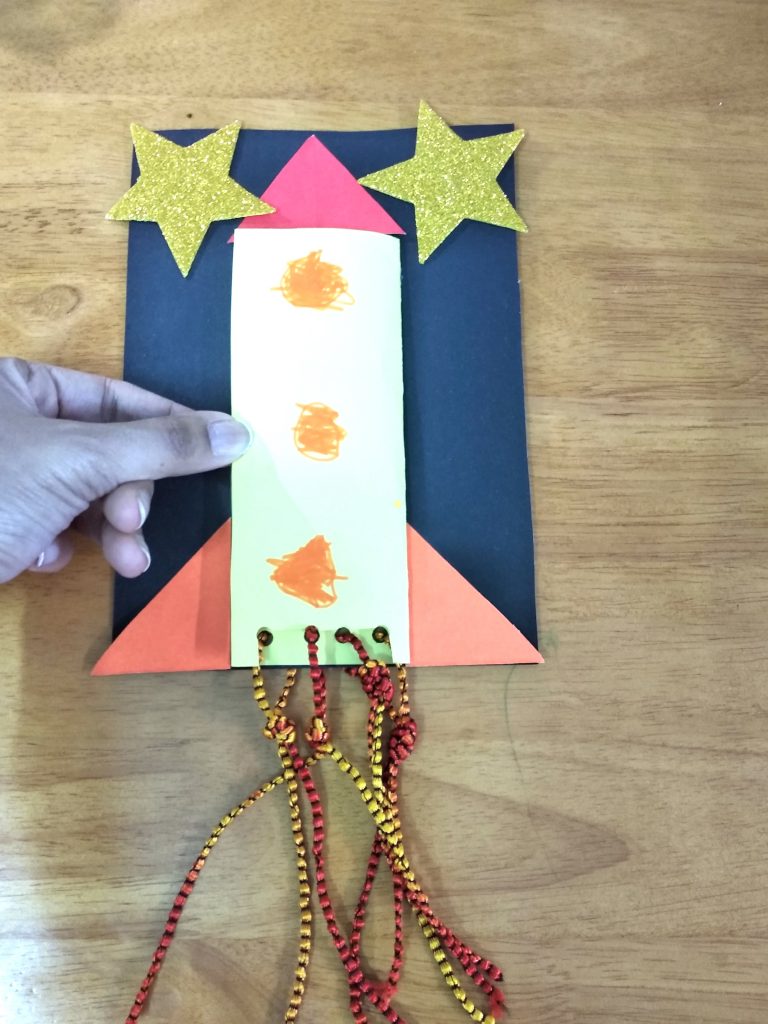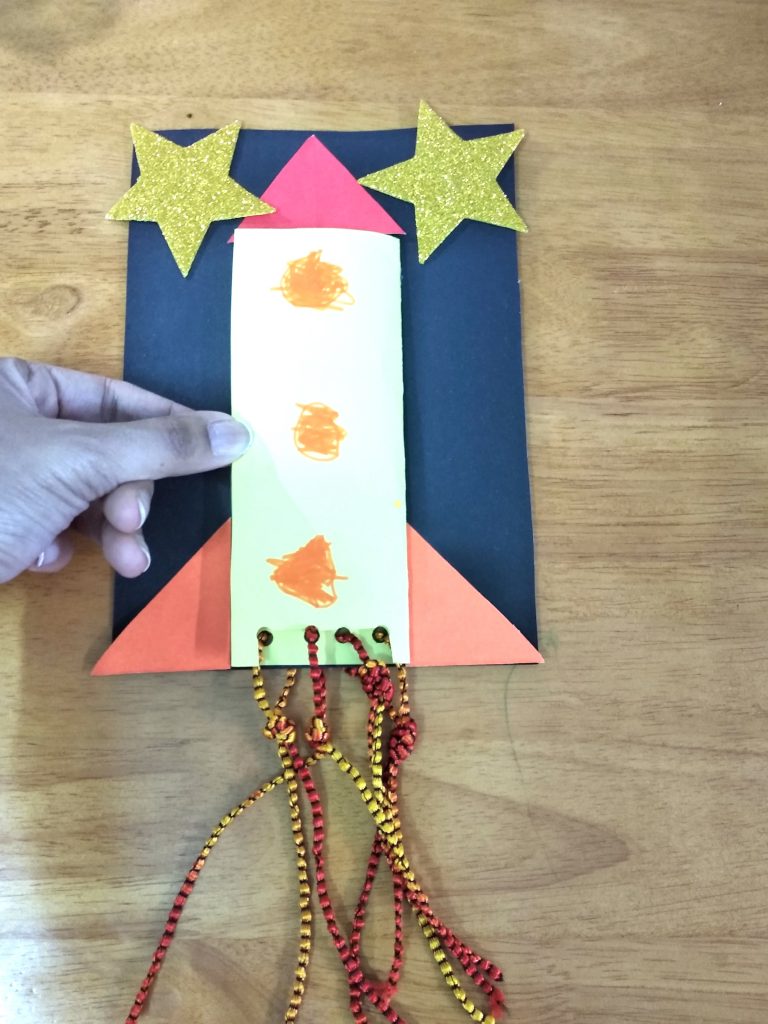 As he is is fond of Rockets, he chose to make this Rocket Card for his dad on the Father's Day. This is fantastic craft to make kids learn about shapes and also see how different shapes when put together makes such amazing creations.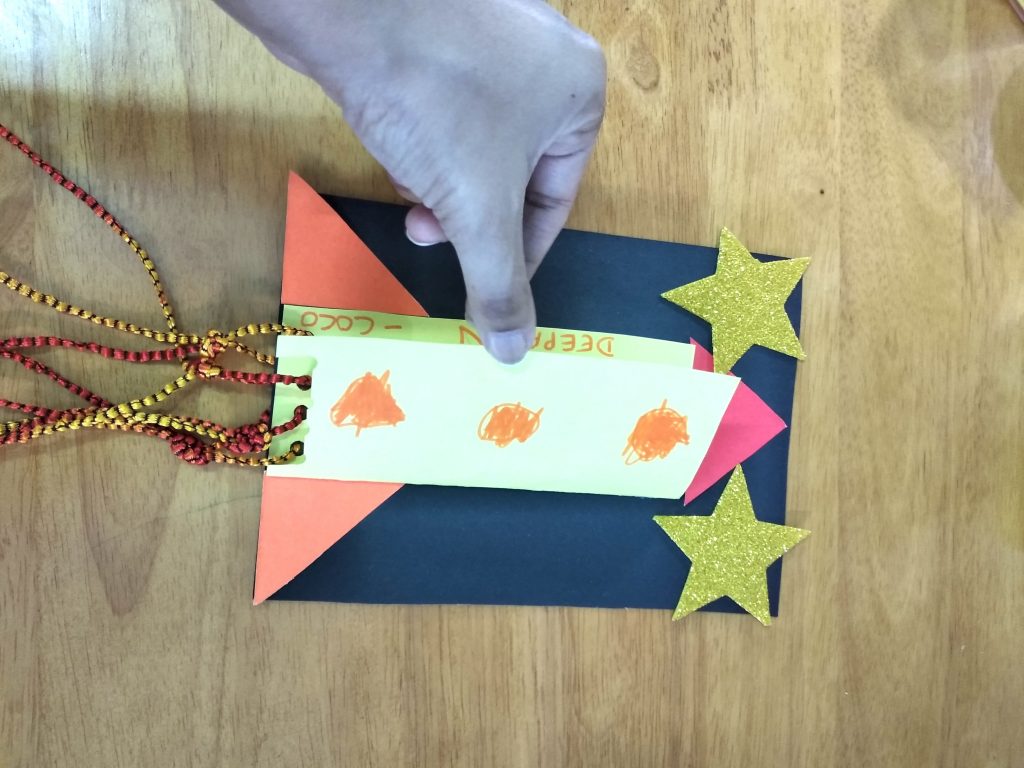 So, here I had to cut the outer flap so that we may lift it for the inside message.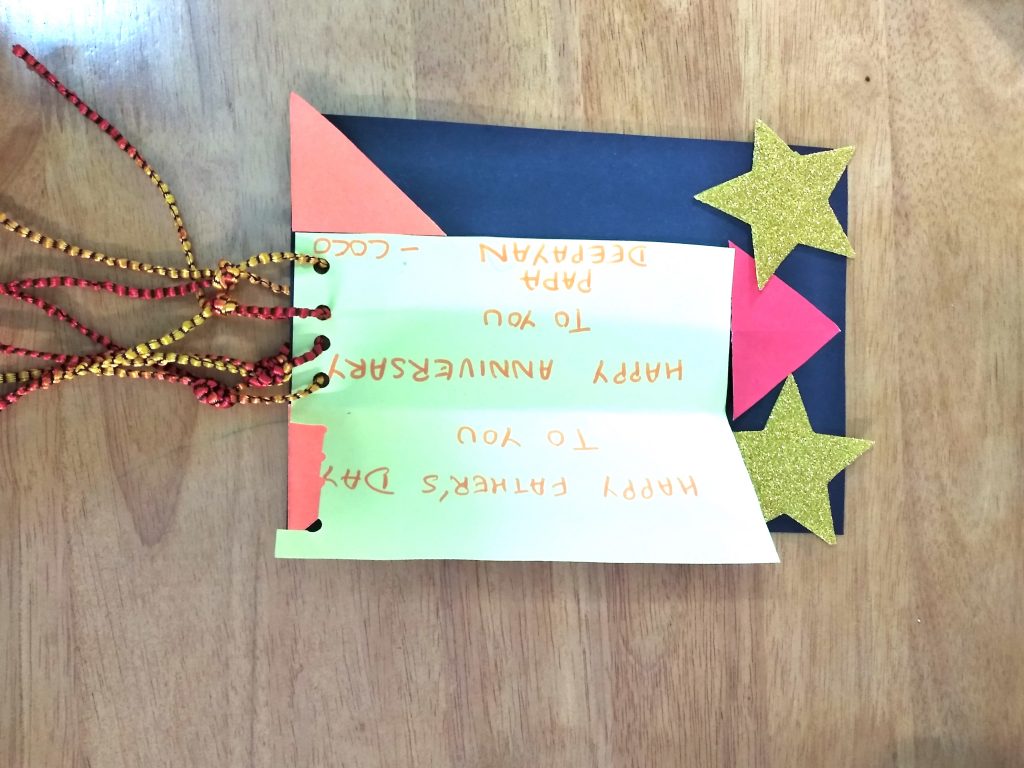 As it was our Marriage Anniversary also on the same day, so he narrated this message which I had to put in writing on the card.
It definitely made us very happy. Absolutely no words to express our emotions.
Craft 2
Now the following card is another Father's Day craft which I taught my "BalVikas" students. I just taught them the procedure but the creativity and emotions my class 6 students had put it in their cards really moved me.
Go ahead and try this super simple activity and have fun.